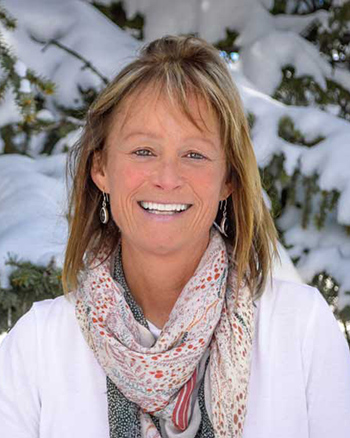 Welcoming students to campus each fall is one of the things that I most enjoy as dean. This year, it is particularly exciting to be able to welcome students back to full in-person learning. Though we are still more socially distant than we would like, it is wonderful for our Yale communities to be able come together to resume teaching, learning, and pursuing the portfolio of solutions we need to address climate change, biodiversity loss, and the other urgent environmental challenges we are facing.
Watching the wildfires raging throughout the Western U.S., Greece, Turkey, Russia, Indonesia, and other parts of the world throughout the summer, with temperatures in July making it Earth's hottest month on record, it's easy to feel overwhelmed by the enormity of the challenges we face. And, make no mistake, they are formidable. But so are the individual and collective creativity, discipline, focus, and determination I see practiced every day by members of the Yale community and the Yale School of the Environment, who are persistent and resilient in their efforts to address these challenges and achieve a sustainable future. Part of achieving sustainability, reinforced for so many of us during the pandemic, is re-thinking what is needed — and determining how we can scale back, scale down, and eliminate waste where possible. We also need to continue to meet the needs of our population — an increasingly urban population. And it's in this space that some of our most innovative and inspirational work transpires, with implications far beyond the Yale campus. Researchers at YSE'S Center for Industrial Ecology, for example, are working with partners outside of Yale to develop an innovative method of using wood byproducts that shows promise for producing more durable and sustainable bioplastics. The joint Center for Business and the Environment (YSE and SOM) works to develop and communicate sustainable practices for the corporate world. And there are many more examples, across Yale. 
So, as we begin this new academic year, I hope we can take a moment to appreciate how fortunate we are to be able to come together as a community again — and how fortunate we are to be able to engage in this work in which so much is at stake for our environment, for our health and well-being, and for future generations. Please join me and others across Yale as we continue to build momentum in the Planetary Solutions Project!  
Indy Burke, Carl W. Knobloch, Jr. Dean
Yale School of the Environment