Welcome
Complex Challenges Require an Integrated Response
No single discipline can solve the complex environmental challenges we face—climate change and biodiversity loss, health and economic disruption—at the pace required. By identifying productive connections across disciplines, the Planetary Solutions Project can accelerate the development of approaches that work.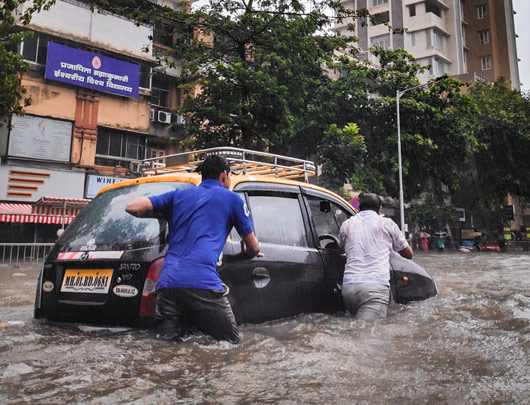 About
Solutions to Match the Scale of the Problems
At Yale, we are developing ways to improve life now, and for the next 10, 20, and 100 years. We must reduce greenhouse gases in the atmosphere, save species from extinction, create and deploy affordable clean energy, and enact political, economic, health, and legal changes that establish just, equitable systems across the globe.
Work
Insights from One Field Drive Breakthroughs in Another
By bringing Yale's exceptional capabilities together, we can make progress on the most daunting challenges human civilization has ever faced. We are exploring artificial photosynthesis to turn sunlight into liquid fuel. We are using genetic techniques to help threatened species adapt to rapid environmental changes. We are identifying nature-based methods of capturing carbon. And we are integrating diverse data streams to build policy tools supporting global climate action.
"The Planetary Solutions Project epitomizes Yale's approach to tackling global problems. We are rich in excellence across many fields and disciplines. We have remarkable collaborations in place, and insights from one field drive breakthroughs in another."
Yale President
Peter Salovey

CBEY: Applications for Finance and Clean Energy Program
The Financing and Deploying Clean Energy certificate program trains working professionals to accelerate the deployment of clean energy worldwide. Participants connect with Yale expertise online, grow their professional networks, and deepen their impact. Apply at cbey.yale.edu/certificate by March 13, 2022
Planetary Solutions Project Seed Grants
Funding is now available for early-stage collaborative projects across Yale aiming for impact on climate change, biodiversity loss, environmental health and justice. Applications are due January 28, 2022.
Upcoming Events
| | | |
| --- | --- | --- |
| Friday, February 4, 2022 - 3:00pm | Yale Institute for Biospheric Studies' Friday Seminar Series: Rising Methane with Professor Euan Nisbet | |
| Friday, February 11, 2022 - 3:00pm | Yale Institute for Biospheric Studies' Friday Seminar Series: Environmental Drivers of Infectious Disease Dynamics: How do we distinguish causation from correlation? with Associate Professor Virginia Pitzer | |
| Friday, February 18, 2022 - 3:00pm | Yale Institute for Biospheric Studies' Friday Seminar Series: Impact Evaluation using Remote Sensing and Landscape Counterfactuals, with Assistant Professor Luke Sanford | |
| Friday, February 25, 2022 - 3:00pm | Yale Institute for Biospheric Studies' Friday Seminar Series: Social Behavior and Microbial Infection: the Bad, the Good, and the Utilitarian with Professor Vanessa Ezenwa | |
| Friday, March 4, 2022 - 3:00pm | Yale Institute for Biospheric Studies' Friday Seminar Series: How Climate Change Experience and Knowledge Influence Public Understanding, Concern, and Policy Support with Research Scientist and Lecturer Jennifer Marlon | |